Jalapeño Wings With Cool Cilantro Dip
A lot of people don't like cilantro, but I think it really makes the flavors combine in the dip. I used fresh jalapeños before, but I think the pickled kind works better with less mess and fuss.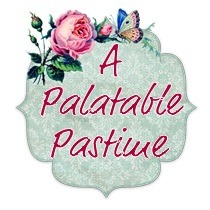 We had these during the Superbowl, and they were simply delicious! We adjusted the recipe for 2, but the dip amounts looked small, so we made the full amount of dip. It seemed very thick and a little heavy on the lime (could have been our limes), so I added about 1/4 - 1/3 cup extra mayo. We used Herdez salsa verde. The sauce by itself was pretty hot, but it toned down some when tossed with the wings for a nice level of heat. They were crispy and flavorful. The dip was delicious, and even with the adjustment to quantity, this readily deserves 5 stars. Thanks a bunch for posting! ~Sue
Preheat the oven to 450°. Spread the wings out on 2 baking sheets in a single layer and season with salt and pepper. Roast for 40 minutes, turning once, until the wings are golden and crisp.
In a mini food processor, puree the hot sauce and pickled jalapeños until smooth. In a small saucepan, melt the butter with the garlic over low heat. Add the puree to the saucepan and bring to a simmer. Transfer the sauce to a large bowl.
In another bowl mix yogurt, mayonnaise, lime juice, cilantro and blue cheese. Season with salt and pepper and transfer to a small bowl.
Using tongs, put the chicken wings in the bowl with the hot sauce and toss to coat. Pour the wings and any extra sauce onto a large platter and serve. Serve with dip and celery sticks.