flower7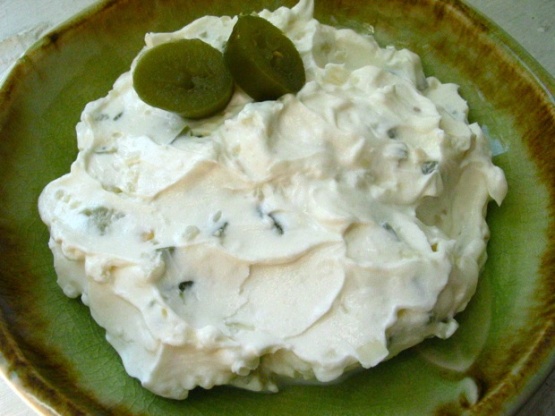 A cool, light, delicious, somewhat spicy dip to be served with pita chips or nacho chips. I found this recipe under a different name in a "Company's Coming" recipe book, but altered the ingredients slightly for my own taste.
Combine all ingredients and beat until smooth.
It is recommended that this dip is chilled for at least 6 hours before serving to properly blend the flavors.