Jagacida (Jag) - Beans and Rice from Cape Verde
Anonymous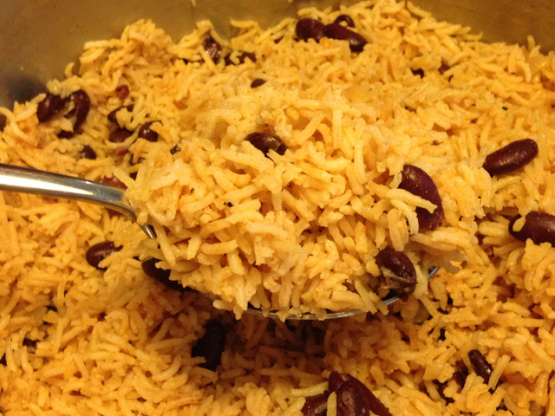 Although I'm posting this for the 2005 World Tour, this is for me a dish from childhood. My Cape Verdean mother made this often and served it with tuna fish cakes. I loved mine smothered in catsup. This makes a huge batch and we often served it reheated with more onions, linguica and fried eggs for breakfast the next day. Traditionally, it is made with kidney or lima beans but I remember Nana (my grandmother) making it with peas to accommodate my bean-hating aunt. Enjoy!

My godmother is Cape Verdian, but we've lost touch over the years and the recipe has been in limbo. Thanks so much for posting it. Tastes as good as I remember.
Cut up onions in a 2 quart pan and simmer until golden brown in oil.
Add 6 cups of water to onions, paprika, and bay leaves. Season with salt and pepper totaste.
Bring to a boil and add 3 cups of rice. Lower heat, add beans (), cover pan and simmer for 25 minutes or until water is absorbed and rice is cooked.
Turn off stove and let stand.