Jackleen's Velvet Carrots
Debber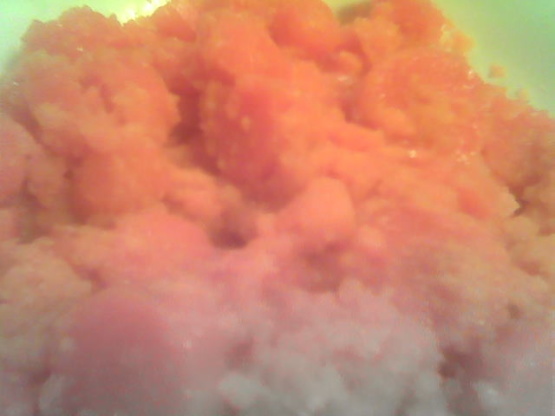 I got this recipe from a military community cookbook called "Dreadnought Delights." It is very easy to throw together and is nicer than just ho-hum buttered carrots. This is a very different way to serve carrots - baby carrots in a rich, velvety sauce with a tang of orange. Cook time is allowing for precooking your carrots and also heating the sauce, but is a rough guess.

These were definitely different from the normal carrot dish. The orange flavor was quite unique, but i think next time I might add a little less orange juice. The cinnamon was amazingly yummy with this. THanks so much for a great side dish!
Cook your carrots until very tender either by boiling in water or in a steamer or in the microwave.
Place just 1/2 cup of the cooked carrots into a blender and set aside the remaining carrots.
Add the melted butter, orange juice, vanilla, and cinnamon to the blender.
Place cover on blender and blend on medium until smooth.
Pour into medium saucepan and add remaining cooked carrots (the ones you left whole).
Heat until warmed through over medium-low heat.
Sprinkle with parsley before serving.