Jack-O-Lantern Supper Casserole
Bambo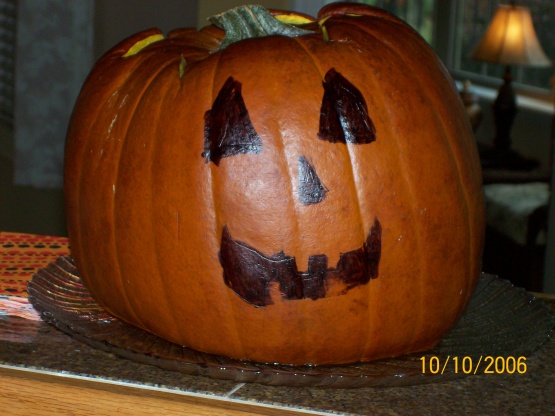 A "Taste of Home" recipe I found years ago, which has become a family tradition for our Halloween table. I also make it for potlucks during the month of October and it always gets lots of requests for the recipe.
Paint face on pumpkin with marker.
Brown beef and onion. Drain.
Add soup, sugar, soy sauce and mushrooms and simmer 10 minute
Add rice and waterchestnuts.
Spoon into pumpkin. Replace top. Bake on cookie sheet in center of oven at 350 degrees for 1-2 hours or until inside of pumpkin is tender.
Serve on plate. Scoop cooked pumpkin out and serve.