David04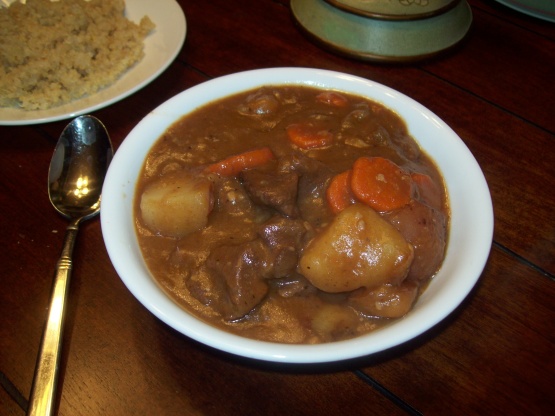 I grew up in Pennsylvania and we hunted deer every year. One of my all time favorite ways to eat venison was in a stew. This is my version of Venison Stew. This is a thick and hearty stew.
Place 1 cup flour with salt and pepper into a bowl. Dredge venison in flour.
Brown in frying pan over medium heat.
Place browned venison along with it's drippings, in large pot or a slow cooker.
Add carrots, potatoes, onion, garlic, celery, tomato paste, and beef stew mix. Add beef broth, wine, and bay leaves and then stir.
If cooking on a stove top, cook over low heat, if using a slow cooker, cook on high setting.
Let simmer for 4-6 hours, stirring as needed.
If the liquid gets too low add water as needed. Thicken with cornstarch - water mixture, if needed.