It's so Easy Banana Fritters
An_Net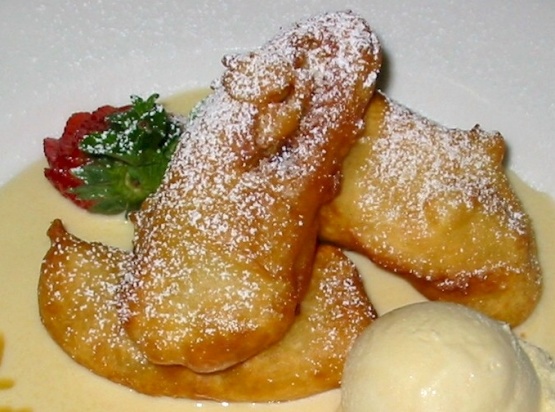 Very Quick, very simple dessert for those last minute need a dessert times. Choose firm bananas. These can be dressed and plated up to look very impressive. Serve with fruit of choice and ice cream.
Coat bananas lightly with flour.
Sift the flour, cornflour and baking powder into a bowl.
Make a well in centre and gradually add milk. Mix to a smooth consistency similar to thickened cream.
Dip bananas into batter and fry in hot oil until golden brown.
Coat thinly with sugar. (Optional).