It's Greek to Me Chicken Breasts (Somersize Level 1)
Bergy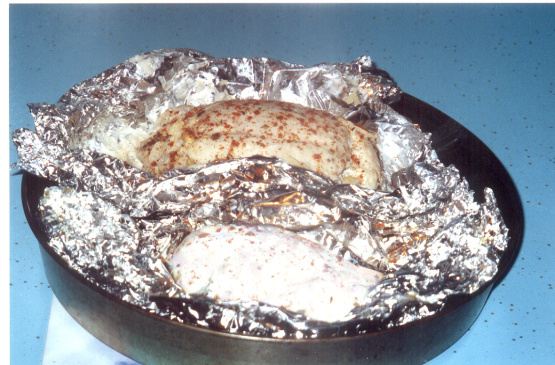 Another one from the Somersize mailing list! A good protein/fat meal for Level 1. Prep time includes marinating time.

This is my hubby's favorite meal.. if it was up to him we would eat it every night. Thanks for posting!
Combine lemon juice, olive oil, garlic, oregano and salt in desired quantities.
Marinate chicken breasts in seasoning mixture for two hours.
Seal in a foil packet and bake at 350 degrees for 20-30 minutes or until chicken is cooked through.