Italy Vs. Mexico (The Game)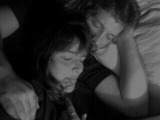 Is it a 'Mexican calzone', or an 'Italian burrito'?.. You decide! This recipe is just as fun eating as it is playing. It's really fast & easy to make. Serve it with a blend of salsa and marinara sauce... then enjoy wonderful flavors and conversation trying to decide the winner. :)
2 large flour tortillas
4 tablespoons ricotta cheese
4 tablespoons shredded oaxaca cheese (or Mexican cheese blend)
2 tablespoons butter
1 tablespoon olive oil
1 pinch salt

Condiments

1⁄4 cup Pace Picante Sauce (or salsa)
1⁄4 cup pizza sauce (marinara sauce)
Directions
to each tortilla, place 2 Tbsp ricotta in the center and spread in a line out to about 2" from the edges. Sprinkle the top of the ricotta with 2 Tbsp of mozzarella. Fold burrito style (fold large side over filling, fold short ends in, then fold over longways onto the tortilla. Try to keep it flat rather than fat so that the cheese will melt thoroughly.
To a skillet or saute' pan, heat the butter and olive oil over medium to med-high heat. (7 on my stove). Watch carefully so as not to burn the butter. Sprinkle a pinch of salt into the pan and then place burritos into the pan. Cover and let simmer until golden brown on the underside. About 2-3 minutes.
Carefully turn the burritos over and cook the other side 'uncovered' to a nice golden brown and crispiness.
Cut each in half and place onto individual plates (up to 4 people). Mix equal parts of salsa & pizza sauce (warmed if you prefer) together, place into dipping dishes and serve. Have fun dipping and tasting, and deciding which country wins!
Most Helpful
Interesting and tasty treat! I had small carb-smart wheat tortillas so that's what I used. I sprinkled the cheese with a little crushed red pepper before folding up the tortilla (I think that could go for both "teams" :) ). I really liked the marinara/salsa dipping sauce - I'd use that over pasta or in lasagna. Thanks for sharing a fun recipe!

what a fun time i think i perfered the italian route myself. if you have kids you should try this fun recipe

What a fun way to have lunch!! I made this using the smaller tortilla's, what I had on hand in freezer. So rather than making a burrito shape with the smaller size, I just put one on the bottom and topped it with the cheeses, plus a few slices of green onion. Then fried it as suggested. I went the Mexico route and had it with salsa and sour cream. Thanks for sharing a fun recipe! Made for PRMR Tag Game.