loof751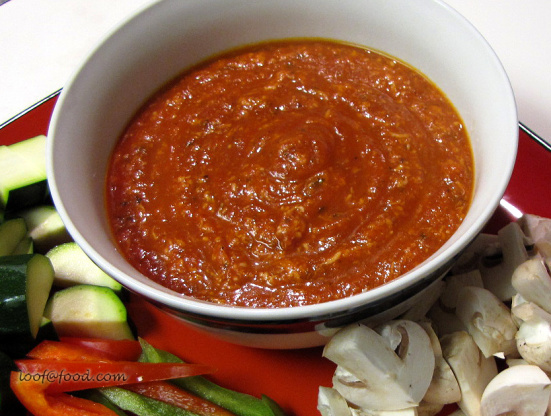 Simple and tasty fondue made from Prego Italian Sauce, red wine and mozzarella cheese. A nice change of pace from the usual cheese fondues. Serve with thick chunks of Italian bread or garlic bread, meatballs, sliced cooked Italian pork sausage, breaded mozzarella sticks and /or whole mushrooms (or anything else you would like to dip in the Italian Sauce).
Heat the Italian sauce and wine in a 1-quart saucepan over medium-high heat to a boil, stirring often. cook for 5 minutes or until the alcohol has evaporated.
Pour the sauce into a fondue pot or slow cooker. Stir in the cheese. Let stand for 5 minutes for cheese to melt slightly.