Italian White Beans & Sausage Salad
msmia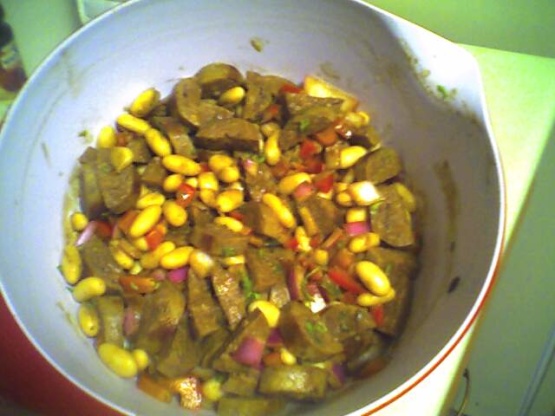 This recipe was in Prevention Magazine a couple of years ago. My family and I love it during the hot summer months when you don't want to do much cooking. Goes over great at potlucks too.

Top Review by GinnyP
So good! I can see why it does well at potlucks. I tasted it right after mixing, and then again, after chilling. My vote, hands down, chill it! Other notes: I used Isernio Mild Italian Chicken Sausage, sweet onion, dried parsley (1 Tablespoon), and I completely forgot to add the pepper (going to do that now). Thanks, Mysterygirl!
Saute sausage 8 minutes or until cooked through.
Drain well.
In a large bowl, whisk mustard& vinegar.
Whisk in the oil.
Add remaining ingredients and toss well.
Chill until ready to serve or serve immediately.