Prep 10 mins
Cook 3 hrs 40 mins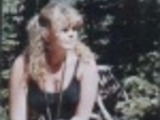 A light wheat bread with a hint of pesto. Make a slice of pizza by topping with marinara sauce and cheese then toast under the broiler. From "Electric Bread"
Directions
Load ingredients in the order given into your bread machine.
(be sure to stir the pesto well first) Bake with the regular or rapid bake cycle.
Reviews
Most Helpful
This is a small loaf but cooks well in the breadmaker despite that. I was a bit worried when I looked at the amounts of water and flour but this recipe works well and makes a very nice bread. Pesto comes through well. Editor's note: This recipes has been revised for the larger loaf since this review.

Nice flavor! I like the fact that it has some whole wheat flour in it but not enough for my family to know ;-).