3 Reviews
Very good soup. Loved the meatballs and gnocchi together.

This review is just for the meatballs, as that's all that I needed this time. These are THE BEST meatballs I've ever made, of any kind! I'm new to cooking with ground chicken so I followed your recipe to the letter. They were perfect...so this is one recipe I will never tweak. I made these meatballs to go with Kittencal's Marinara Pasta Sauce (Vegetarian) and they held up beautifully, dropped into the simmering sauce. Thank you so much Everything Tasty, for sharing your fantastic recipe!
Oh my goodness gracious. The chicken meatballs are f-a-b-u-l-o-u-s!! Seriously good flavor there. I also really love the gnocchi addition to this soup. Yum!! This soup is a winner and well worth making the meatballs (not even difficult). I ended up using 8 cups of chicken broth to balance out the meatballs, gnocchi, etc... I added a little bit of salt and pepper to the finished product. The only thing I will do differently next time is to cut the meatballs and gnocchi in half, because I like smaller bites - personal preference only. This soup is a winner! Made for Spring 2013 PAC.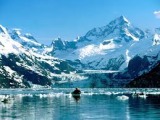 Italian Wedding Soup