HisPixie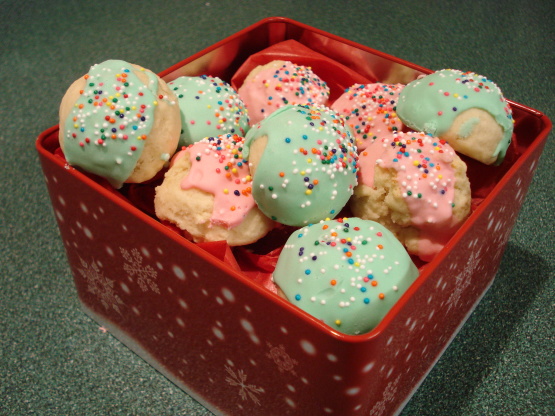 This cookie pretty much retains whatever shape you make it. You can use vanilla or anise extract, depending on your preference. It's a not-too-sweet, cakey cookie. They are my husband's favorite cookie.

Combine flour and shortening as if for pie crust. Add baking powder and combine.
In a separate bowl, beat eggs and then add sugar and vanilla.
Add flour mixture to egg mixture.
To shape cookies, you can simply roll them into 1-inch balls or you can roll them into logs and fold them into pretzel shapes. They will puff up some but will mostly retain whatever shape you form them into.
Bake at 350 degrees for 12 to 14 minutes. They will not brown much.
Cool and frost with your favorite glaze and add sprinkles. For convenience, you can melt store-bought frosting.