Sageca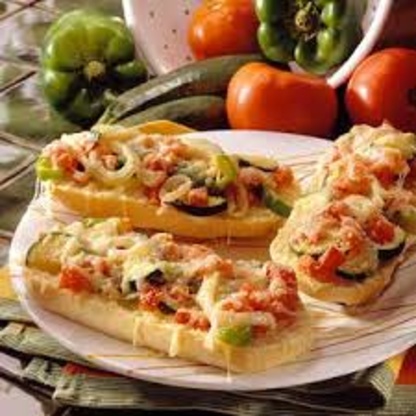 This is recipe from a book I recieved from the Cookbook Swap. A variety of fresh vegetables will work in this sandwich. A great lunch!
Chose crusty Italian bread that are 6-7 inches long.
Split bread in half horizontally. Place halves on baking sheet, cut side up.
In a 10-inch skillet or wok heat the salad dressing. Add onion, zucchini, green pepper, and garlic. Stir-fry for 3 to 5 minutes or until crisp-tender. Stir in tomato.
Sprinkle half of the provolone or mozzarella cheese on bread halves. Spoon vegetable mixture on cheese; sprinkle with remaining provolone or mozzarella and the Parmesan cheese.
Broil 3 to 4 inches from the heat about 2 minutes or until cheese melts. Serve immediately.