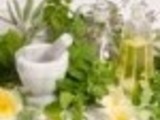 A yummy creation for the panini lovers.
Directions
In bowl, mix together tuna, red pepper, celery, green onions,artichokes pepper,mayonnaise, plain yogurt salt and pepper.
Cut buns in half horizontally; spread tuna mixture evenly over bottom half of each. Sprinkle each evenly with cheese. Replace bun top.
In nonstick skillet or grill pan or on grill, cook sandwiches over medium heat, pressing often to flatten and turning once, for about 5 minutes or until crusty and cheese is melted. Makes 4 servings.
Reviews
Most Helpful
Very good. I roasted my own red peppers which is so easy to do and sour cream instead of the yogurt. Next time I will add even more veggies as I love them so much. Thanks for posting!

The additions to this tuna filling raise canned tuna to a gourmet level. I used a thick-sliced whole-grain sourdough bread, but everything else the same. The leftovers were good too, as a cold sandwich the next day.

Yum! this surprised me, but the flavors went together so well. Artichokes in tuna? So good. This is why I love ZWT. Thanks for sharing!