Italian Tomatoes (((Wonderful and Easy)))
Bergy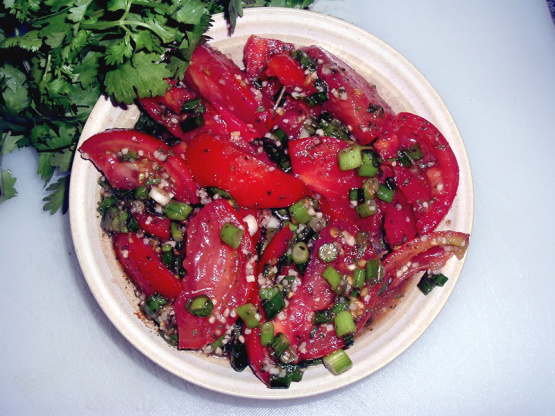 This always makes a great side dish that is VERY EASY to make. If you have any questions e-mail me: AlanLeonetti@q.cm

I used balsamic vinegar with this and it was fabulous. Even better the next day after marinading. I forgot they were on the plate and stuck them in the microwave with the rest of my dinner plate. They were even very good cooked. I will make these often this summer. Thanks Alan for a healthy and wonderful addition to my repertoire.
Slice each tomato into 8 wedges and place into a large bowl.
Add the rest of the ingredients and toss well to evenly distribute.
Cover the bowl and refrigerate for at least 30 minutes or more.
Serve as a side dish in small individual serving bowls.