jenne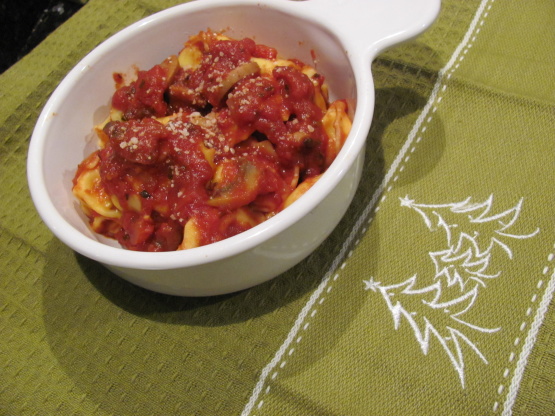 The only tomato sauce I make - really easy and really good!!

This is very tasty. Ok I did add ground beef but the flavouring was great alone masha Allah. I used a unrefined extra virgin olive oil and red peppers. I followed the rest. I would make this again and would like to try it vegetarian with some grated cheese.
Cook onion and garlic in oil until soft.
Add sweet pepper, basil, oregano, bay leaves, salt, dried chili, tomato puree, tomato paste, and tomatoes.
Cook on low for 45 minutes until flavours have combined.