Italian Tomato and Pasta Salad
Kree6528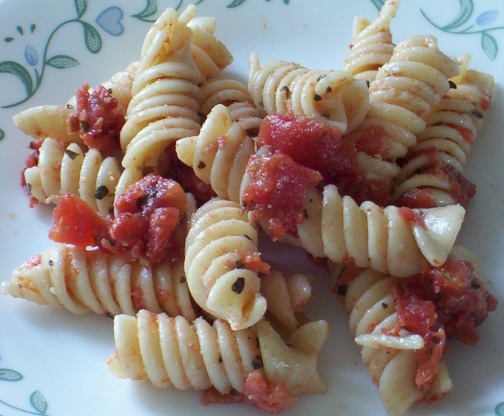 Chunks of tomatoes and lots of Italian spices make this a real winner! From Lean and Luscious and Meatless.

This was a very nice change from the ordinary mayo-packed pasta salad. The tomatoes and spices gave it a nice flavor. The only change I made was to use soy parmesan cheese. It did seem like it was lacking something, though, so next time I try it I think I'll add more soy parm and spices, and possibly use balsamic vinegar instead of red wine. But there will be a next time!
In a large bowl, combine all ingredients, mixing well.
Add small amounts of tomato liquid until pasta is evenly moistened.
Chill several hours to blend flavors.
Mix well before serving.