Italian Tomato and Cheese Melt
Peter J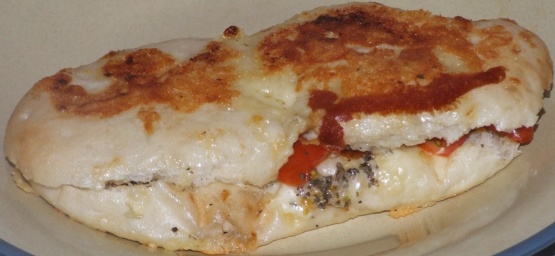 An awesome, quick summer sandwich! You can use only mozzarella cheese, but I like the sharper flavor of provolone (or fontinella) added in. Some ripe tomatoes, fresh basil, olive oil and a crusty roll, and it's ready in 5 minutes. Ingredients are for one sandwich; make as many as you like!
Drizzle open hoagie-style roll with a little olive oil (on the inside).
Layer evenly with tomato slices, then layer with mozzarella cheese.
Place basil leaves on top of mozzarella layer, drizzle with a bit more olive oil and a sprinkle of garlic powder and black pepper to taste.
Top with fontinella or provolone slices (or more mozzarella, if you like).
Broil openfaced 4 to 5 minutes or until roll is browned and cheese is bubbling.