Debi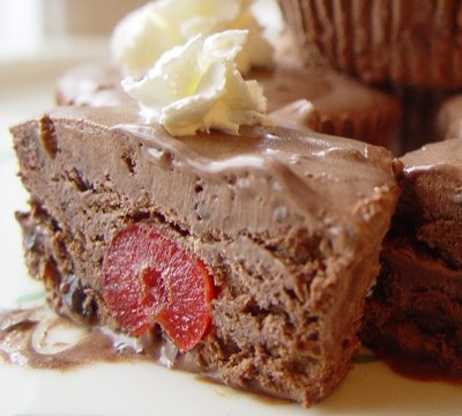 "Tartufo" is Italian for truffle. The original "truffles" were created just after the French revolution by French chefs and were chocolate confections made to resemble like their prized fungi cousin in the Perigord region of France. These sweet confections were given at Christmas time as gifts. Sometime around the Victorian era is when the frozen truffle came about when the idea of molding ice creams into various shape like flowers, fruit, and other foods became popular. It has been only during recent times that ice cream "truffles" or "tartufos" have made a renaissance, of sorts. Typically, in Italy, a tartufo is a vanilla ice cream ball that has a cherry and some nuts in the center. The ball is then dipped in chocolate and can be covered with nuts or chocolate shavings. (Cook time is Chilling time)
Top Review by Hodgi
My six year old wanted me to make this because he had a tartufo once in a restaurant. I was a bit sceptical not because of the recipe, but because ice cream recipes just don't work for me! This recipe not only worked for me, but I made it as a treat for my son's 7th birthday and all the kids wanted more! Great recipe, thanks for posting it.
Soak cherries in rum.
Sift sugar; cocoa, and instant coffee together and place in a heavy sauce pan.
Add the water and mix well.
Bring to a boil and cook until everything is well mixed.
While syrup is cooking, whip the egg yolks until light and fluffy.
Reduce the speed of the beaters to the lowest level and add the hot syrup in a continuous fine stream.
Continue beating until the mixture is thick and forms a ribbon pattern when the beater is pulled away.
Chill well. (about an hour).
Whip the cream with the 2 tablespoons of rum until stiff.
Fold into the chocolate mixture.
Fold in the chopped chocolate.
Arrange foil lined paper cups in a muffin pan.
Fill each cup 1/3 of the way full.
Place a cherry in each cup then fill the rest of the way.
Freeze at least 4 hours (preferably overnight).
Before serving pipe whipping cream on top if desired.
It will keep in the freezer for about a month wrapped tightly in aluminum foil.