Italian Subs (Hoagies or Submarine Sandwiches)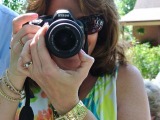 Quick and easy, but oh so good! A family favorite. I prefer homemade Italian Dressing (my variation of Homemade Italian Salad Dressing, see my review there) but others in the family prefer store bought.
4 hoagie rolls
4 slices ham
4 slices turkey (optional)
16 slices hard salami
24 slices sandwich size pepperoni
4 -8 slices provolone cheese
Italian dressing
Directions
Toast open sub rolls under the broiler until lightly browned.
Top each roll (covering both sides) with 1 slice ham, 1 slice turkey (optional), 4 slices hard salami, 6 slices pepperoni and 1-2 slices provolone cheese.
Place back under the broiler and heat until the cheese it brown and bubbly.
Remove from oven and top with Italian Dressing or mayo. Serve with chips and carrot sticks.
Reviews
Most Helpful
I'll be making these for our Super Bowl Party. They remind me of Subs from my favorite pizzeria waaaay back in High School! I will follow an earlier reviewer and add pizza sauce. I will also add a sprinkling of crushed rep pepper and a strip or two of hot banana peppers. I will wrap the whole thing and place in a hot oven for 10-12 minutes, or until the cheese is melted and the bread is toasty. Thanks so much for posting this.
So good, so easy. We added marinara sauce between the layers of meat and added peppercinis to hubbys sandwich. I'm sure we'll be having these on a regular basis. Thanks!

I'd never thought of putting Italian dressing on a sub... it was delicious! The crunchy bread and the tangy dressing were great together. I added a bit of pizza sauce in between the meats, and had to use cheddar because we didn't have any provolone in the house. My husband and I both loved these subs, and will definitely make this combination again. Thanks for sharing the recipe!

Game-Day Grub >