Italian Style Rice and Beans
Parsley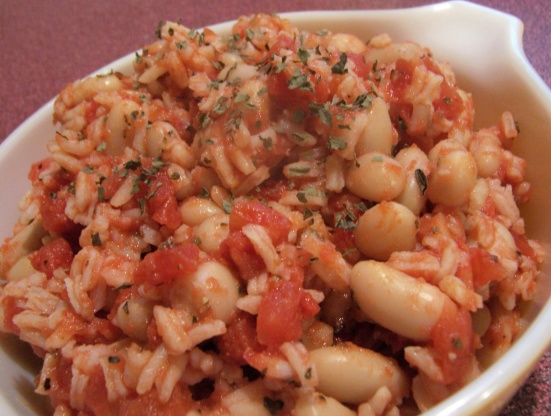 A quick and easy side dish that only takes 10 minutes to prepare.

Made just as directed. Simple and quick.
Place all ingredients in medium saucepan.
Cook 3-4 minutes, covered, over medium-high heat.
Uncover pan and continue cooking 2-3 minutes, or until rice is tender.
Dish is slightly saucy when completely cooled.