Italian Style Ground Beef
Bec6206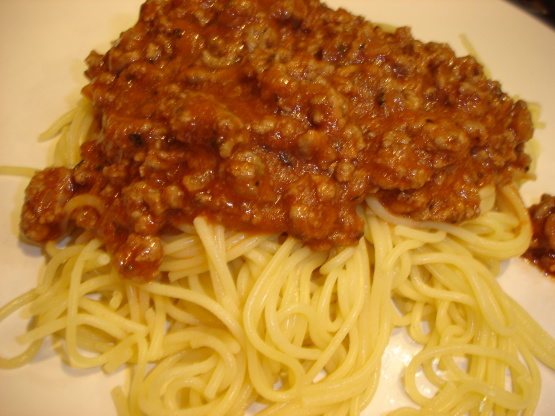 This recipe is used to mix with spagetti. I learned this from my Mom.
Heat oil in pan until hot.
Combine green peppers, onions, basil, oregano, garlic and ground beef.
Cook for 5 to 10 minutes, making sure that the ground beef is fully cooked.
Once fully cooked, add ground beef to spagetti and tomato sauce of your choice, and you're done.