Lucia B.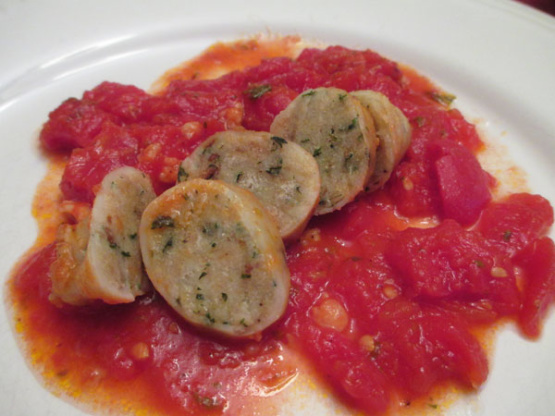 Great Italian Seafood recipe

Great recipe, thanks for sharing. A Christmas Eve tradition in my home. Couple suggestions - before you add the tentacles to the stuffing chop them coarsely in food processor then pan fry them with the garlic to remove most excess water, then add to stuffing mix. I stuff about half way because the squid will significantly shrink as water cooks out of them. Instead of toothpick you can choose to sew them closed with a large needle and thread but admittedly thats more work. I've never actually pan fried the bodies, instead I drop them raw in simmering gravy for 50-60 minutes until the oil starts to show on the surface. I typically make a large pot of marinara sauce (at least a gallon) and reduce down well before adding stuffed bodies which will naturally thin the gravy. Extra sauce is great for pasta - recommend a fresh Cavatelli. Enjoy!
Clean squid or tubes and pat dry.
If using whole squid, chop tender parts of the tentacles and mix them with the bread crumbs, parsley, cheese, 1 1/2 teaspoons minced garlic, egg and 1 teaspoon vegetable oil to make stuffing.
Blend well, add salt and pepper to taste.
Spoon stuffing mixture loosely into each squid tube and close with a toothpick. Do not over stuff because the squid will shrink during cooking.
Add remaining oil to skillet large enough to hold squid in a single layer.
Heat oil and cook sliced garlic until golden brown. Arrange the squid in oil and brown all sides lightly.
Add tomatoes, basil, oregano, rosemary, green pepper, remaining minced garlic, wine and salt and pepper to taste. Cover tightly and cook 25 to 30 minutes.
Remove toothpick from squid and serve whole or sliced, alone or with pasta.