Italian Stuffed Mushrooms
katia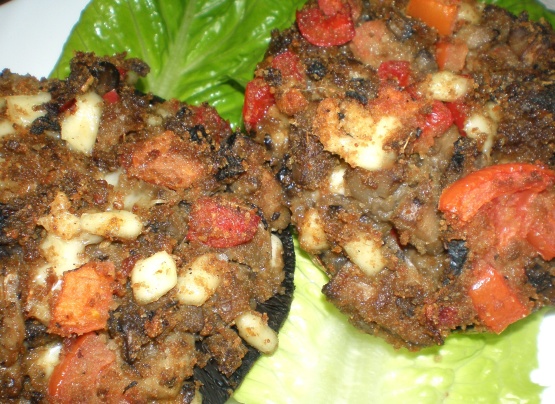 Mom would make these for special occasions and holidays. They taste good hot or at room temperature. She would make about 100 of these at a time and never measured the ingredients, so what I have here is just approximate amounts. I've given the amounts for about 36 mushrooms here.
Preheat oven to 350F/180°C.
Brush off any dirt from mushrooms, remove and finely chop stems and put caps aside.
Heat 2 tablespoons olive oil in large skillet and add chopped stems, onion, pepper and garlic. Cook, stirring frequently, about 3-5 minutes, until onions have softened.
Transfer to a large mixing bowl. Stir in bread crumbs, parmesan, olive oil, salt and pepper. Mix thoroughly. If mixture seems a bit dry, add a little more olive oil.
With your hands, fill mushroom caps with mixture. Place on oiled baking sheet with lip or jellyroll pan. Drizzle a few drops of olive oil onto each mushroom.
Bake 15-20 minutes until golden and hot.
Serve warm or at room temperature.