2Bleu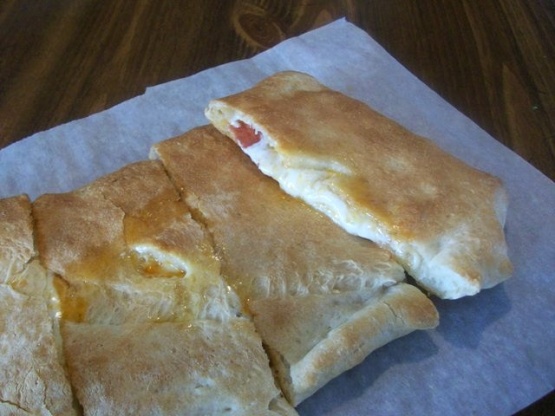 If you like strombolis, you will love this. It is bread stuffed with meats and cheese. This is a favorite in my family, and always has been.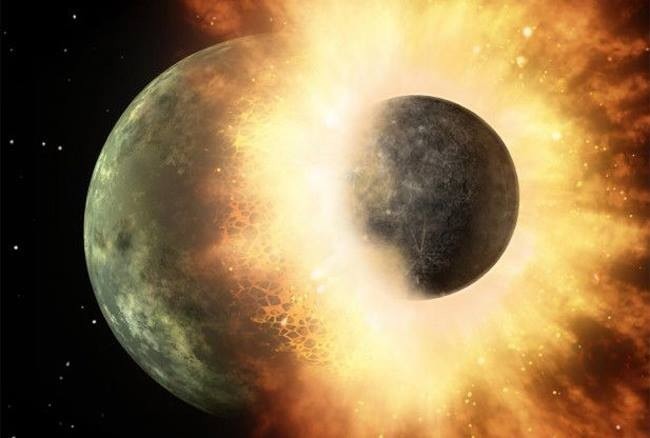 Top Review by 2Bleu
This made for a nice lunch and was super easy to prepare. We left out the green pepper and ham but did use some provolone cheese that we had in the fridge. This recipe is very versatile in that you can add most any meat, cheese, or veggies. Thanks for posting.
hard salami (all your meats should be about equally thick)
pepperoni
frozen bread dough
you could add other desired meat or cheese or vegetables
Thaw out bread dough.
Dice a green pepper and onion (I make my pieces very small).
Roll out dough on a floured surface.
(your dough should be just wide enough to put your meats on) Stack the dough with a layer of each meat, cheese, and vegetable.
bring edges of dough together.
Using a little water will help the dough stick together.
Be sure you leave no cracks in the dough, or your cheese will run out when cooking.
Bake at 350 until golden brown (usually about 20-26 minutes depending on your oven and thickness of dough).
enjoy!