msmia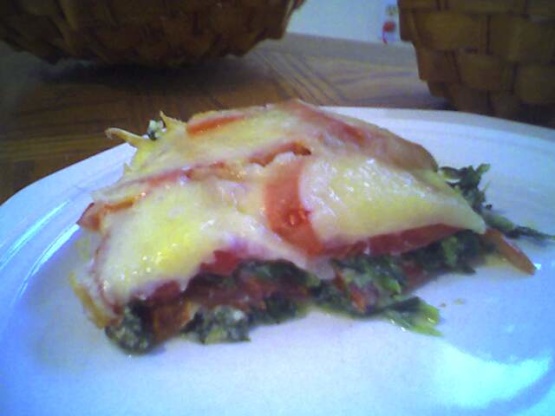 Spinach layered with tomatoes and ricotta cheese.

A solid four stars, I would have liked to see maybe some eggs or something that would give the dish a little more substance. I topped mine with a healthy dose of cayenne pepper.
Preheat oven to 350°F.
In a medium bowl, combine spinach, Ricotta, garlic, salt and pepper.
Spread 1/2 the spinach mixture in the bottom of 8x8 inch baking dish and top with 1 sliced tomato.
Repeat layers and top with shredded cheeses.
Bake 20 minutes.