Boomette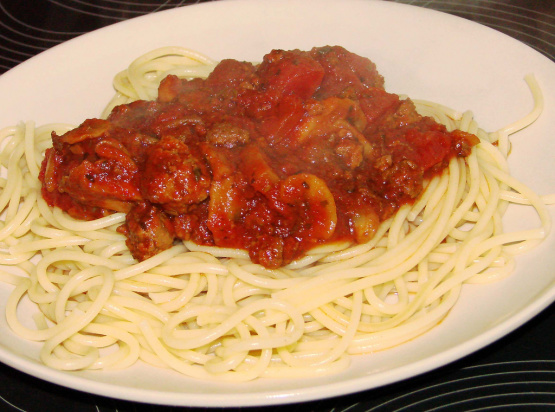 Here's a great recipe from my sister-in-law. She makes it for us everytime we go up to visit. It is so great to come in from a full day of sight-seeing to a house that smells so good! Now when I make it I freeze the extra for easy leftovers.

I followed the recipe using one pound of mild sausage and a pound if ground beef. I did not put mushrooms in it either. My wife and I thought it was incredible. We have plenty of sauce left over and will use it for dipping and possibly as a base sauce for pizza.
Cook sausage, onions, mushrooms, and garlic in skillet over medium heat for 10 minutes. Drain. Transfer to slow cooker.
Stir in remaining ingredients.
Cover. Cook on Low 8-9 hours.