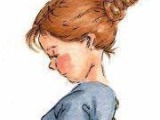 Not sure why this is called Italian Shrimp. it is really barbequed shrimp with Italian hervs, garlic and Olive oil. Serve as an appetizer in a chafing dish with wooden picks or as a main course with a mixed green salad and crusty French bread. Plan ahead as it needs to marinate for at least 4 hours.
Directions
Heat the butter in a large skillet. Stir in the Worcestershire sauce, olive oil, rosemary, garlic, black pepper, thyme, cayenne pepper, salt and celery salt. Simmer for 8 to 10 minutes, stirring occasionally. Do not boil. Remove from heat and let stand until cool.
Add the shrimp to the marinade and toss to coat. Spoon into a 4 QT baking dish. Marinate, covered, in the refrigerator for 4 to 10 hours, stirring occasionally.
Bring the shrimp to room temperature and bake at 400*F for 15 to 18 minutes, or until the shrimp turns pink. Serve with wooden picks.
Reviews
Most Helpful
This was SOOO GOOD!
I made this as written but only used 1 lb. of shrimp, I kept the sauce amounts the same. It was fantabulous. My husband compared it, most favorably, to some shrimp we had in New Orleans at a fine restaurant (which is hopefully recovering at this time). I served it, for the two of us, with a tossed green salad and crusty French bread, as suggested by Marie Alice. Thanks MA, for a taste of NO at a time of stress for the people down there.