Bayhill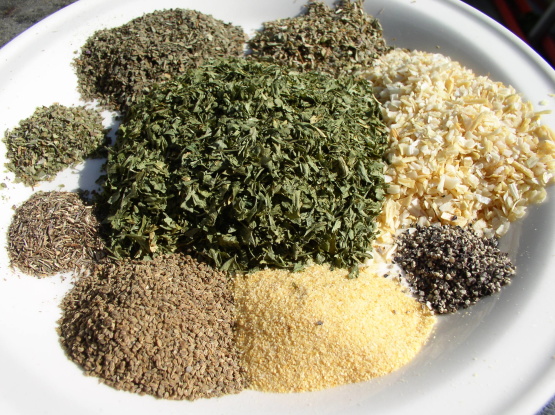 Try this in your favorite pasta sauce or in Italian meat balls! Makes 1/2 cup.

I used my coffee grinder to grind up the mustard seeds, which worked well. It didn't take much time at all to mix it all up and it was great in the meatballs I prepared. My wife won't be buying this expensive spice mix anymore, now that we can make it ourselves and like it so well!
Blend thoroughly.
Use in shaker on table.
Store extra in tightly covered glass bottle.