Italian Sausage, Tomato, and Cream With Bow Ties
Prep 10 mins
Cook 20 mins

Submitted for the 'Zaar World Tour 2005. Ciao!
Directions
Heat oil in heavy large skillet over medium heat. Add sausage and pepper flakes. Cook until sausage is no longer pink, stirring frequently, about 7 minutes.
Add onion and garlic to skillet and cook until onion is tender and sausage is light brown, stirring occasionally, about 7 minutes.
Add tomatoes, olives, cream, salt and parsley. Simmer until mixture thickens slightly, about 4 minutes.
Cook pasta in large pot of boiling salted water until just tender but still firm to bite, stirring occasionally to prevent sticking.
Toss with mixture and sprinkle with parmesan.
Most Helpful
I cannot begin to tell you how wonderful this recipe is! I have now made this no less than 6 times and I just keep finding new ways to change it up (to our tastes). 1st time was made as written - very, very good. I've made several times using Half 'n Half. As with others, I have elected to omit the olive oil (anything to help lighten the dish)...I used hot italian sausage with great success and have also added shitake mushrooms and (at the last few minutes) 1/2 frozen peas. This is now so favored in our house, it has been requested on a regular basis. Thank you Potsie for another awesome dish!!

Don't even look at the nutritional info......just make yourself look like a culinary goddess (or god) and whip this up for dinner! So easy and tasty. Sort of like gourmet Hamburger Helper. Alas, I too, had to leave out the black olives. As much as I love them it's just not worth the pain of having to watch my sweetie pick them out piece by piece with a sour look on his face. I used a hot Italian sausage just because we like all things spicy and canned tomatoes from my summer garden. Make sure you garnish with the chopped parsley and freshly grated parm....it just adds that special touch and dresses it up. That along with a mixed salad and some Italian bread with olive oil and herbs actually makes for a very impressive dinner. Many thanks to Pot Scrubber for what will be a long time favorite in my house.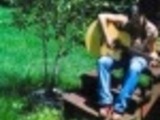 It was a dark and stormy night... and I wanted comfort food. I didn't follow it to a T but I followed it closely enough that I can see that this recipe deserves all the 5-Star reviews it receives. I skipped the olives and put them on my salad instead. But, I was in the mood for comfort food so the salad sat uneaten. This dish is so hearty and filling that it doesn't need any sides. Thank you for sharing this recipe!