Italian Sausage Crockpot Soup
amyjorom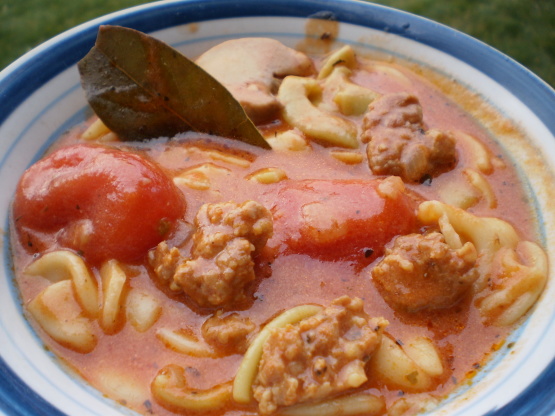 This is a robust, easy to make Soup. One of my Favorite's.

I am so full because I could not stop eating this! I omitted half the liquid (stock mainly) and added 1.5 times as much orzo, and it came out like an Italian Jambalaya! My family loved this. I needed to do something with frozen sausage and this was the perfect recipe. Thanks!
1. Brown Susage, Onion, & Garlic, drain.
2. In slow cooker add: Everything except orzo and Parmesan.
3. Cook on Low for 8 hrs or on High for 4 hours.
4. Set pot to high and add Orzo for 20 minute.
5. Serve with Parmesan Cheese in top.