Italian Sausage and Peppers
Bergy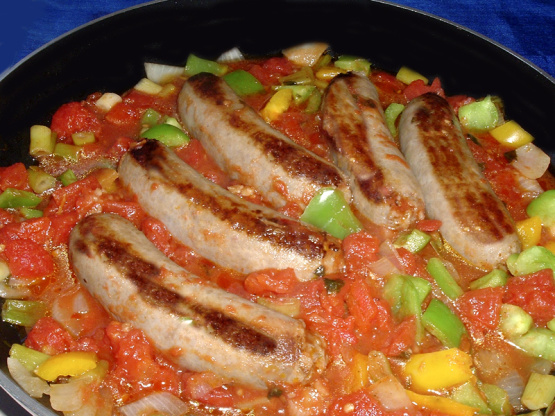 An old standby that is quick and easy to prepare and makes the most delicious sauce to serve over noodles or spaghetti. I've had this recipe for years and made several changes to the original.

I have made this twice and love it, only change I made was to add 1 can tomato paste instead of thicking. freezes well also. thanks for a great recipe.
Saute sausage pieces, green pepper and onion in vegetable oil until vegetables are tender.
Add remaining ingredients, cover and cook over low heat for 30 minutes.
If a thicker sauce is desired, combine cornstarch and water and stir into mixture until thickened after dish has cooked 30 minutes.
Serve over noodles or spaghetti.