Italian Sausage and Cabbage
Bergy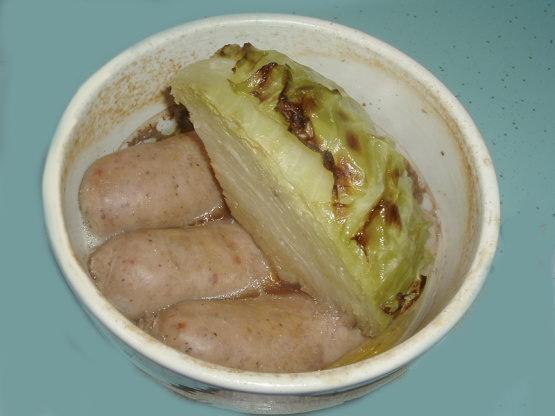 I found this buried in my recipe collection. I have never made it but I will. Sounds like an interesting flavor combination.

How easy and delicious this recipe is! I used mild Italian sausages and I sauted the sausage in the dutch oven for a few minutes before adding the cabbage. I did chop the cabbage up a bit, and I put some chunks of carrot in for good measure. Very good, old fashioned comfort food! I will make this again! Thanks Lorac.
Preheat oven to 350°F.
Place sausages in the bottom of a Dutch oven or casserole with a cover.
Place cabbage over sausage and add water.
Dot cabbage with butter, cover and bake for 1 hour and 15 minutes.