Bev I Am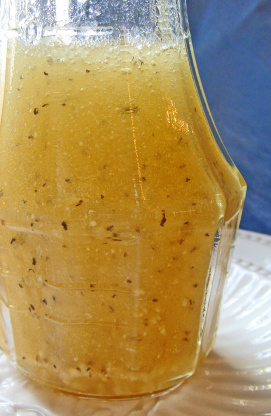 This is the salad dressing I grew up with that my mom created. As a child, I didn't realize there were any alternatives. To this day, my mom's salad dressing is still a favorite. Very simple to prepare. If you make it a little ahead of time, it will allow the flavors to blend. I hope you enjoy it!

Delicious and simple to prepare. Everyone enjoyed this easy and tasty recipe. The measurements were very accurate - I measured everything out precisely and made no changes. Thanks.
Combine all ingredients in a bottle.
Shake to blend.
Allow flavors to blend about an hour or so, Will even be more flavorful the following day. Be sure to refrigerate any leftovers.
Makes about 1 cup.