CarolAT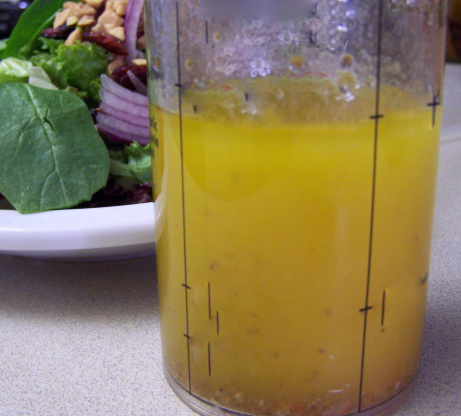 I really like this dressing on salad or as a dip for bread. I usually put it in a clean salad dressing bottle for easy storage.

I am so surprised at how good this dressing is! It says time to make is 5 minutes, but it's more like 30 seconds and the ingredients are typically on hand. I too used EVOO and apple cider vinegar for the recipe. This is the first salad dressing I have made on my own and I sincerely doubt I will be paying $5 for bottled any more. I can't wait to experiment with it; next time I'm going to try adding grated parmesan. Thanks for sharing!
Combine everything together in container.
Shake well.
Serve.