There is no need to buy salad dressing when it is so easy to make your own. This is my all-purpose Italian dressing. Because it doesn't need to be refrigerated, there is always a bottle on our dining room table. It keeps for ages.
Directions
Combine all ingredients in a salad dressing bottle that will hold at least 1 1/2 cups.
Shake well and enjoy.
Most Helpful
This is a great recipe to keep for those emergency "I need Italian salad dressing for a recipe" moments. I know because I had one yesterday! :) It's very basic, tasty, has enough zing to say Italian without a bunch of competing flavor to mess up your recipe. AND it doesn't have a bunch of weird chemicals like the bottled kind. Thank you so much for posting, this is definitely a keeper. Made for ZWT4.

We loved this dressing! I made half the batch, but know I will be making it as soon as my supply runs out. This will be a great go-to dressing to have on hand. I loved the flavor and consistency. Thank you so much!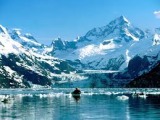 Nice! I don't use a lot of salad dressings so it's always good to find nice recipes that scale down well using things I normally have around. Only change I made was I'd run out of Tabasco so used a Bhut Jolokia based hot sauce instead which gave it a nice tang :).