Italian Ranch Shredded Chicken
megs_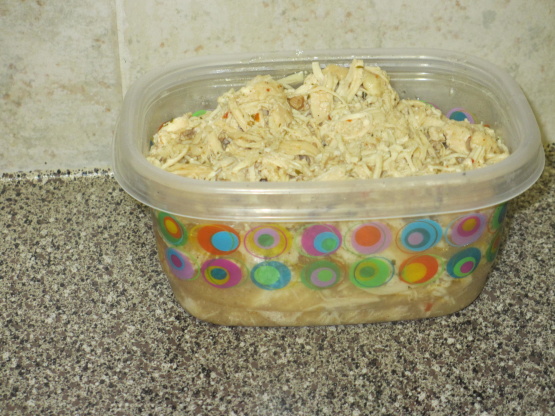 Delicious and extremely easy shredded chicken to use for burritos, tacos, salads, pizza, enchiladas, etc...

So easy to throw together w great flavor. We made burritos too. YUM!
Place all ingredients in a crock pot.
Cook on Low 8 hours.
Shred with fork and serve in enchiladas, salads, burritos or tacos.