A baked crisp that is healthier and tastier than potato chips.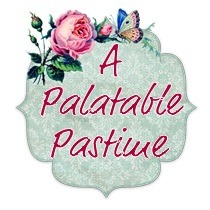 I used butter instead of margarine of course. I also did not split these but left them as is, brushed with butter and sprinkled with herb and baked an extra 2 minutes since mine were thicker.
1

tablespoon parmesan cheese, grated

1

teaspoon italian seasoning
1⁄2 teaspoon paprika
1⁄8 teaspoon salt

2

tablespoons margarine, lowfat (melted)

2

whole wheat pita bread (6-inch)
Preheat oven to 350°F.
Split the pitas and open completely (you will have 4 sections).
Combine first 4 ingredients; stir well.
Brush margarine evenly over each pita half; sprinkle evenly with cheese mixture.
Cut each pita half into 8 wedges, and place on a baking sheet.
Bake for 8 minutes or until crisp; let cool.
Store in an airtight container.