ChefLee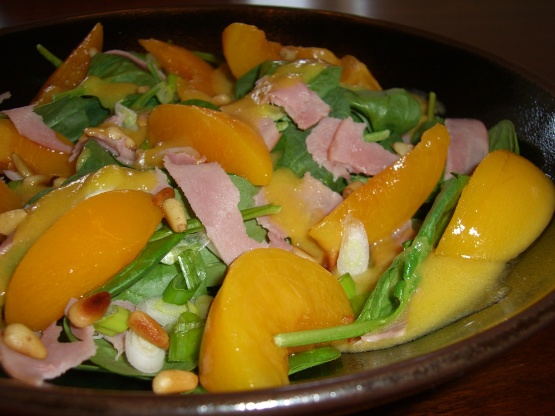 You get double the peach pleasure here – thick, sweet wedges, and a golden dressing made from a peach purée.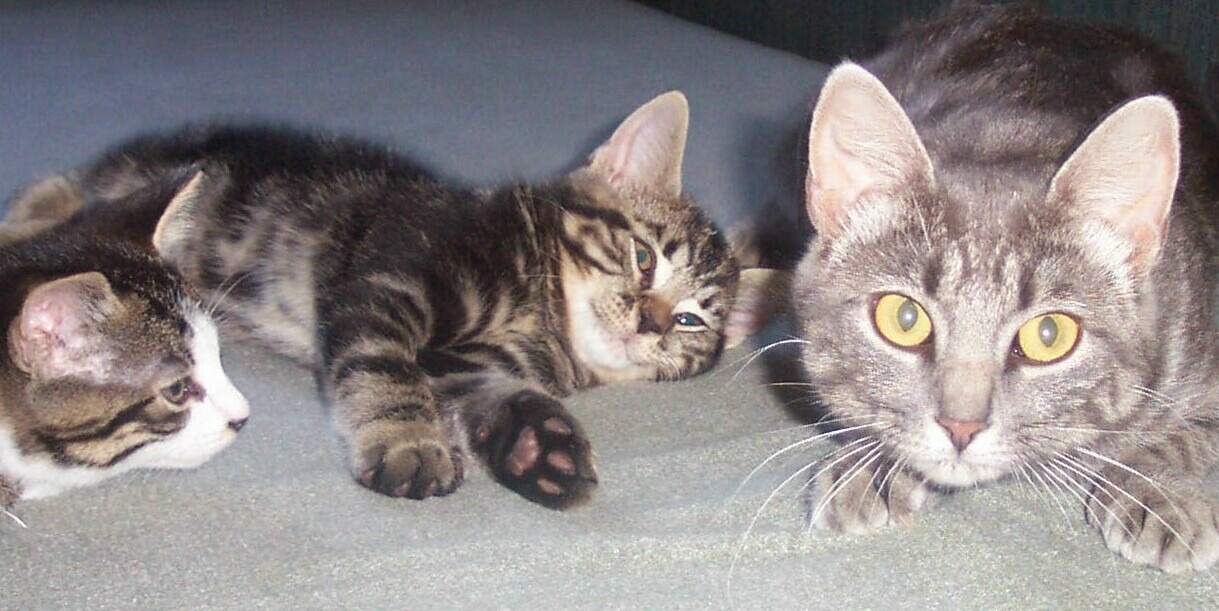 I enjoyed this tasty salad for dinner tonight. I loved the blending of fresh sweet peaches, sharp & salty prosciutto, tangy and tart dressing mixed with the fresh crisp baby spinach, green onions and pinenuts (which I forgot to toast). I will be making this salad again soon. Thanks Anna for another winner.
FOR DRESSING:.
Peel peach and coarsely chop.
Place in a blender or food processor.
Add vinegar and salt.
Whirl until puréed, then add oil and whirl. Dressing will be quite thick.
It will keep, well covered and refrigerated, up to 3 days.
FOR SALAD:.
Just before serving, place spinach in a very large bowl.
Slice prosciutto into thin strips.
Peel peaches (only if you wish).
Slice in half, then thinly slice into wedges.
Thinly slice onions.
Add all to spinach.
Drizzle with dressing.
Toss to evenly mix and sprinkle with nuts.