Italian Pasta Salad for 20
This simple, delicious recipe uses common ingredients and can be made ahead of time. It's inexpensive and perfect for entertaining, potlucks, barbecues, parties, family reunions, or any time you need a large quantity of salad.
20 ounces uncooked tri-color spiral pasta
3 heads broccoli
2 medium sweet red peppers
8 ounces sliced pepperoni
1 1⁄2 cups bottled Italian dressing (any flavor, including low-fat or fat-free)
Directions
Bring 6 quarts water to a boil.
Add salt, if desired.
Add dry pasta.
Cook al dente (10-15 minutes).
Drain and rinse with cold water.
While the pasta is cooking, rinse broccoli heads.
Remove stems and chop florets into bite-sized pieces.
Rinse peppers and halve them.
Remove stem, seeds, and pith.
Slice lengthwise into 1/4" strips, then chop crosswise into 1/4" dice.
Quarter pepperoni slices by stacking 5-8 at a time.
Combine all ingredients in a large bowl.
To keep the pepperoni slices from sticking together too much,"roll" them between your palms as you drop them into the mixing bowl.
Pour Italian dressing over all.
Toss thoroughly.
Chill at least 2 hours.
May be prepared the day before.
Toss again before serving.
Serves 20.
Reviews
Most Helpful
I was going to post a recipe for this same salad but did a search first. This one is so close to the one my family loves that I decided just to add the only three differences unstead of making a seperate post. I add cubed cucumber and thinly sliced celery to mine and I don't use broccoli. It is such a fresh tasting salad, and is the only pasta salad my daughter will eat.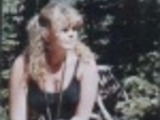 We enjoyed this salad. I wonder how turkey pepperoni would taste? Think I'll try it with the turkey next time.

I was looking for a simple pasta salad recipe to take to a family gathering and this one fit the bill. This is very basic and leaves a lot of room to add in your favorite ingredients. Next time I plan on adding some chunks of cheese, cucumbers, and olives -- but it's good as is. Thanks for sharing!