Italian Old Fashioned Cherries Cake or Dolce Di Ciliegie
awalde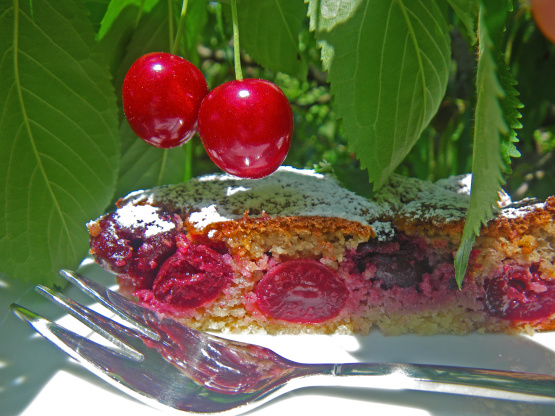 This historical family recipe has been published by the famous Italian cook Artusi in his book "L' arte la scienza in cucina e l' arte di mangiar bene" in 1891 (http://www.italia-rsi.org/zzz/pagine_gialle_cultura_italiana/cucina/artusi.htm) Note: between the first reviewer and second review the recipe has been altered! I corrected the recipe back to the original.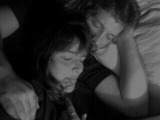 Top Review by 2Bleu
Oh how we truly hate giving bad reviews, but when no one wants more than a bite and it all winds up in the trash I don't know how to honestly rate it otherwise ESPECIALLY since I followed the directions and amounts to specs. (I used 1 Tbsp amaretto as that was not clear). There were 4 of us who tried this and 3 could take no more than 2 bites. I kept trying it and chewed slowly and really tried to 'taste' this and I found bread crumbs in place of flour to just have that 'off' flavor. We all felt that yes, it was mildly sweet and that is great for the adult pallet, but sweeter would have been better in this case. I used frozen cherries. I really wanted this recipe to work as we are into trying new Italian dishes lately, but this one definitely tasted circa 1800's. Remember, it's all a matter of personal taste. :) Thank you for sharing the recipe and putting it up for tag in PRMR. It is always fun to try new dishes, but this one just didn't work for us. :(
1⁄2 lb cherries (250 g frozen or fresh)

Mold

1

teaspoon butter or 1 teaspoon vegetable oil

2

ounces almonds (ground)

1

tablespoon breadcrumbs (finely grated)

Filling

4

large eggs, divided

4

ounces icing sugar (120 g)

2

ounces breadcrumbs (finely grated, 60 g)
1⁄2 tablespoon cornstarch (if using frozen cherries)

2

tablespoons nuts liqueur (alternative Amaretto or Maraschino)
1⁄2 teaspoon vanilla extract (grated peel only) or 1⁄2 lemon (grated peel only)

2

tablespoons icing sugar (to serve)
Wash cherries and eliminate stones.
Grease your mold (more or less 10 to 10 inches).
Distribute the almonds and one tablespoon bread crumbs to coat the bottom of the mold.
Blend egg yolk with the icing sugar until creamy and soft.
Incorporate bread crumbs, cornstarch (if using frozen cherries and you have a lot of juice), liqueur, vanilla or lemon zest and the liquid of the cherries (if using frozen ones).
Beat egg whites separately to soft peaks; incorporate gently into the egg yolk mix.
Distribute this soft mix equally on the coated mold.
Drop the cherries on it.
Bake in the preheated oven at 400 degrees Fahrenheit (200°C) for about 30 minutes or until brown and cooked through (heat and timing are basing it on convection oven).
Top with powdered sugar.
Serve hot or cold.
Suggestion for top presentation: place one piece on the dish, add 1 tablespoon cherry liqueur (or maraschino or sherry) on it and heat in the microwave until hot (about 15-20 seconds). Serve with vanilla ice cream.