Prep 20 mins
Cook 20 mins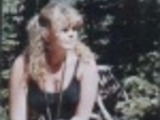 Low-fat meatball sandwich to satisfy that italian craving without all the calories you would get at the local sub shop.
Directions
Mix together meat, crackers, onion and garlic in a large bowl.
Roll into 2 inch meatballs.
Cook meatballs in a non-stick skillet until browned on all sides.
Drain any fat from pan.
Add tomato sauce, and heat.
Slice the french bread in half.
Scoop out some of the bread in the bottom half with a fork, leaving a shallow space for the meatballs to rest inches.
Spoon the meatballs and sauce into the space you made for them.
Sprinkle with the mozzarella and top with the other half of the bread.
Most Helpful
This recipe is perfect for satisfying the meatball sub urge while also sticking to low fat! My Mom is visiting with me and had been wanting to have a Hot Meatball Sub and this hit the spot! Thanks for sharing.
We loved these! Great idea for a casual weeknight meal, especially with teenagers on the go. I used about 1/2 the tomato sauce called for, but I added a little prepared spaghetti sauce to the skillet for a thicker, more flavorful sauce. Also we thought the meatballs needed a little salt. We offered different cheeses that each eater could choose (one at the table chose Swiss!) and found these sandwiches were just perfect with potato chips. Overall this was a greatly enjoyed dinner at our house, and didn't take terribly long to prepare at all. Yummy.
Tastes great but NOT low cal.