Italian-Inspired Vegetable Soup With Turkey Sausage (Ww Inspired
MexiPie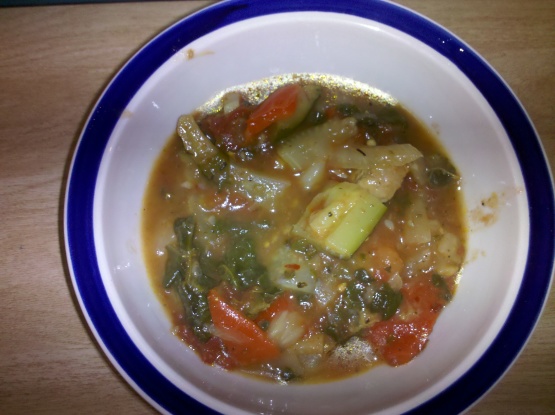 I revised a weight watchers recipe and it's even MORE delicious than the original! Hubby and Mom agree. This is the first recipe I make using fennel and it really adds a depth of flavor so it's worth including.
Saute olive oil, garlic, onions, and fennel in a large pot over medium high heat for 3-4 minutes. In a separate small skillet, cook the sausage links by browning them first on medium heat and then adding the water and covering for approximately 5-7 minutes.
Once the onions, garlic, and fennel are aromatic and translucent, add the rest of the ingredients and bring to a boil. Reduce heat to low and simmer, partly covered, for about 10-15 minutes.