Italian Inn Fried Chicken Livers and Onions
KateL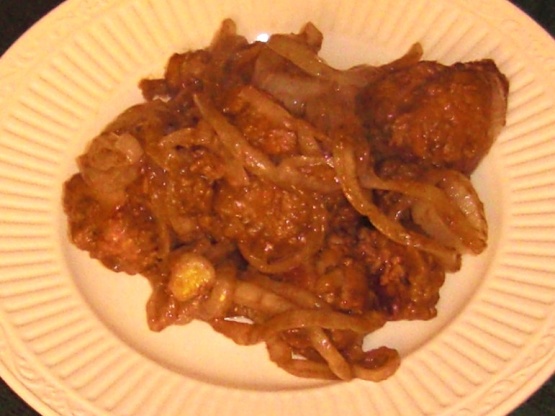 This is a very simple recipe with a "secret" ingredient, but one of the all-time favorite appetizers at the Inn. From the Italian Inn Cookbook
I make something similar...except adding Worcestershire sauce is new - gives it a huge flavor boost! I did add a little water to make a nice gravy. I served it over Hot Buttered Garlic Noodles by Meldar12. Great recipe idea! Thanks for sharing.
Take the chicken livers you are preparing and dredge them in sifted salt, pepper, and flour. Shake off excess. Slice yellow onion in rings and add livers and onion slices to cast iron skillet. Fry until nicely browned and crisp. Then add Worcestershire sauce.
This was the "secret" ingredient that set them apart from ordinary fried chicken livers. Fry them in olive oil, and be sure the oil and skillet are VERY hot before adding the livers and onions.