3 Reviews
Most Helpful
Newest
Highest Rating
This was very good! My husband used olive oil instead of margarine.
Excellent bread!! The texture was *perfect*! I didn't have the individual spices, so I used 2 tsp of Italian Seasoning. I was afraid that 4 1/2 tsp would be too overpowering, but we all agreed the herb flavor was very mild. I'll use the full amount next time. And trust me, there will be a next time. This is one of the best breads I've ever tried!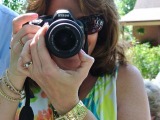 My husband's favourite bread so far. And I also love it. Thanks for posting.
Italian Herb Bread (Bread Machine)