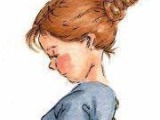 I have had this recipe for years. I think I got it out of Women's Day magazine. It is quite different than the usual shredded wheat bread and has long been one of our favorites. We really like it with Pasta.
1 cup milk
1⁄4 cup margarine
1⁄4 cup sugar
1 teaspoon salt
0.5 (5/8 ounce) envelope Italian salad dressing mix
3 large shredded wheat biscuits, crumbled
2 teaspoons yeast (1 packet)
1 egg
2 cups flour
Directions
In a medium saucepan heat milk and margarine until hot but not scalded.
In large bowl, mix sugar, salt, dressing mix and shredded wheat. Stir in milk mixture.
When lukewarm, stir in yeast. Stir in egg, then flour; mixing well.
Cover with a damp towel; let rise in a warm draft free place until double, about 1 hour.
Punch down; knead 1 minute on a floured board.
Cut in half. Shape each half into a long rolled loaf and place on greased cookie sheets.
With a sharp knife cut several 1/2 inch deep gashes across the top. Cover with a damp towel and let rise in a warm, draft free place until double, about 1 hour longer.
Bake in a preheated 350*F oven for 30 minutes, or until loaves sound hollow when tapped on bottom. Cool on racks and serve warm or cold. It's good either way!
Most Helpful
I thought this was great, can't get dry dressing mixes here so used recipe #98194 for this and the bread was fantastic, great flavours & nice dense consistency, I think I'll try it with some grated cheese added next time & use my bread maker instaed of the oven. Thanks a keeper!

This makes lovely fluffy tender bread. I had no idea what to expect from shredded wheat, but I am very happy with the results. I used 2 or 3 Italian dressing mix recipes on Zaar for reference to make my own approximation of the dressing mix. What I used turned out to be a little strong, so I will adjust it next time, but it's still very good. Oh, and my oven isn't the right shape for long loaves, so I made 16 rolls, 45 to 50 grams each. Thank you so much for this recipe. It's wonderful.