Italian Ground Beef and Macaroni
Genianoe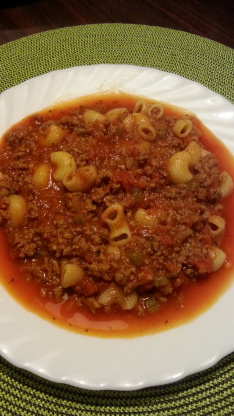 Yummy dish that is so simple to throw together.

A nice, simple recipe. Very yummy!!!
Cook beef, onion, green pepper and celery in a large frying pan until beef is browned and onion is clear.
Drain.
Break up large pieces of tomatoes.
Add tomatoes, tomato puree and seasonings to beef mixture.
Simmer 15 minutes to blend flavors.
Stir in macaroni and heat to serving temperature.