I got this recipe a few years back from another recipe site and the whole family enjoys it. Quick to put together for a different holiday side dish. Now that I look at the recipe again a little drizzle of lemon juice might be nice.
Directions
Boil green beans in water until tender. Drain well.
Place beans in serving bowl and mix in bread crumbs, olive oil, salt and pepper, garlic powder, oregano, and basil.
Toss mixture until the beans are coated.
Sprinkle with Parmesan cheese and serve.
Reviews
Most Helpful
These were just OK for us. I followed the recipe as written other then I used two cans of green beans. I also cut the olive down to about 1/8 cup. We weren't crazy about the bread crumbs on these. I think they would have been OK without them.

I thought these were pretty good, although not as much flavor as I was expecting. I gave this 4 stars because it was so easy. Thanks!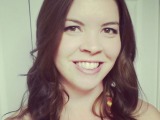 Wow! How did I survive this many years without these green beans? These are the best green beans I've ever had, hands down!